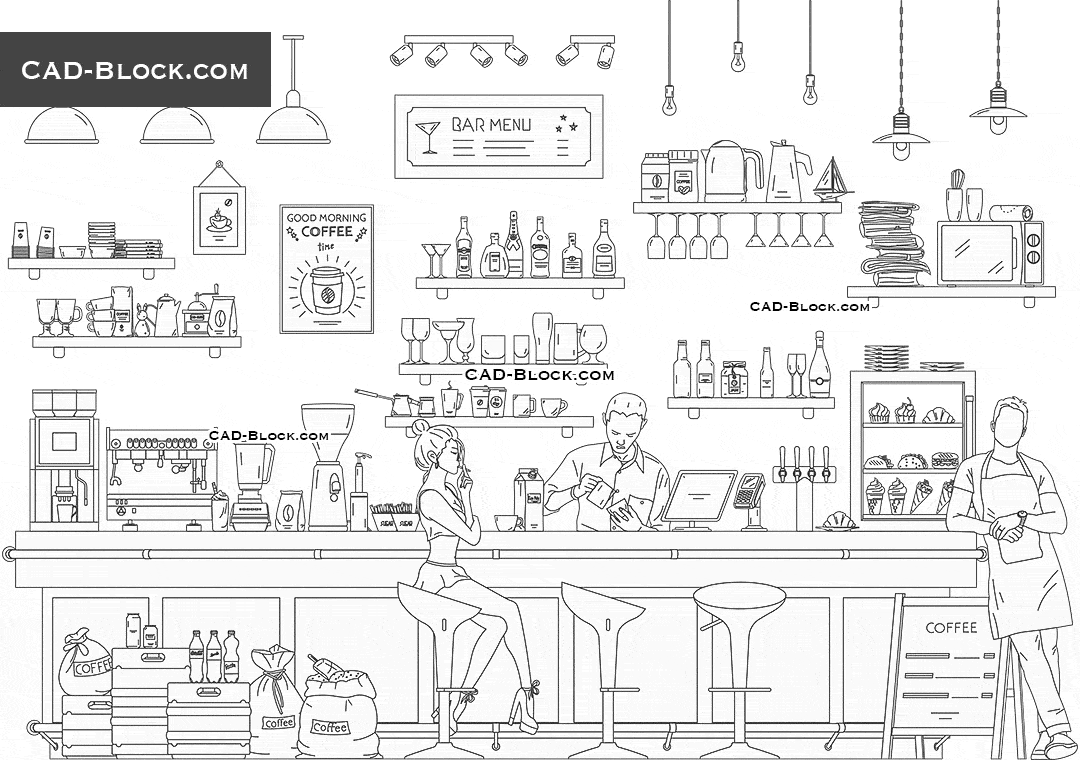 Coffee & Bar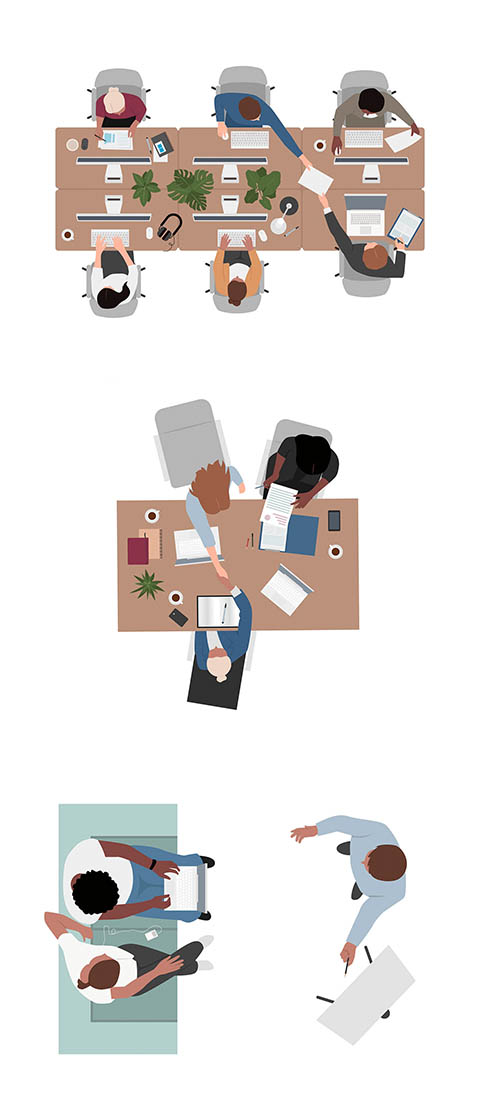 Coffee & Bar CAD drawings
This set of CAD blocks is devoted to the bar and coffee topic. The collection contains stunning AutoCAD items and will become a real help for many designers.
Absolutely every CAD block has a background fill, which makes it possible to use them both in the background and in the foreground, creating a multi-layered effect. You can see this effect in the main preview image, when one object overlaps another.
What's inside?
The CAD library contains about 160 items. Coffee machines, coffee grinders, blenders, microwave oven, kettles, refrigerator for desserts, refrigerator for drinks, beer kegs, bags with coffee beans, menu boards, POS terminal. Each item is beautifully drawn and recognizable.
The scene also contains many small items, such as: coffee mugs and cups, coffee turks, various desserts (muffins, ice creams, croissants), cocktails, bottles of famous brands (Coca-Cola, Sprite, Fanta), beer bottles, glasses, wine glasses, some decorative elements and everything that you can see on the bar counter and behind the back of a bartender or barista.
Additional collection's CAD blocks:
Bar lighting (24 blocks)
Bar counter, bar stools (15 blocks)
People (9 blocks)
System of measurement: Metric / Imperial
Other free CAD Blocks and Drawings