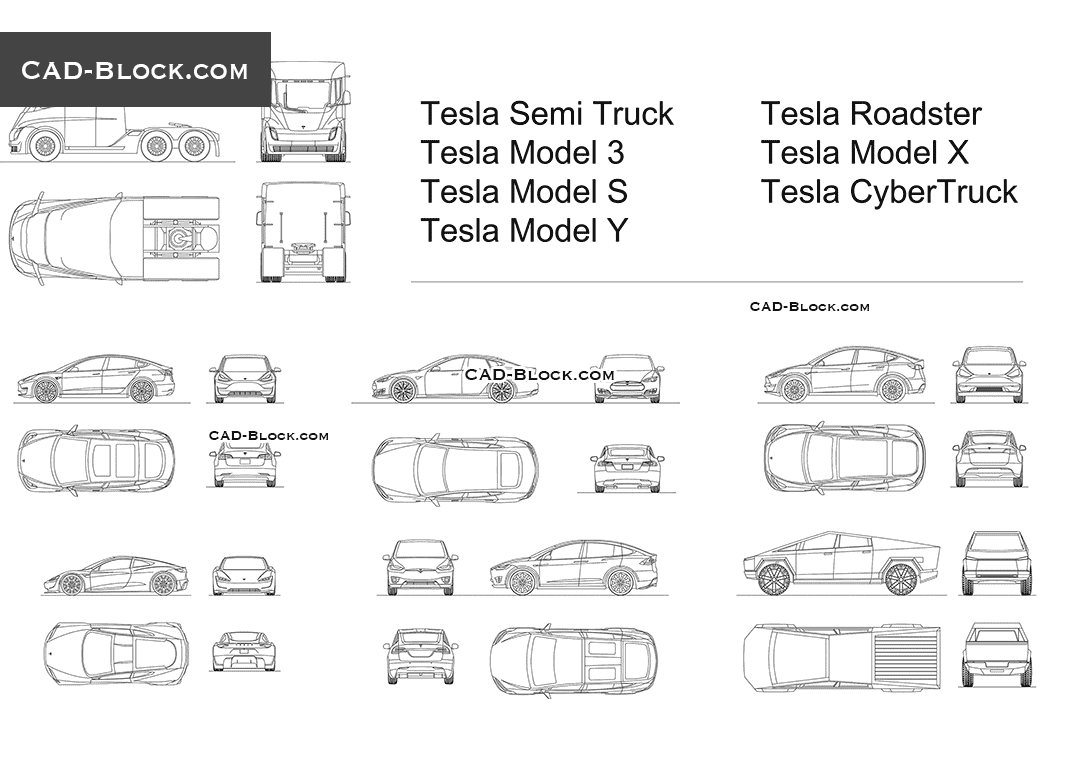 Tesla Full Pack CAD drawings
2D models of Tesla car are especially popular on our website and we decided to create a large set that combines all electric car models in one AutoCAD file. 7 CAD models of Tesla for the price of 4! By downloading this DWG file, you will get each car in 4 plans.
Total: blueprints of 7 cars, 28 quality CAD blocks and a great discount! You value our work, and we value your time!
The AutoCAD pack includes:
- Tesla Model 3
- Tesla Model S
- Tesla Model Y
- Tesla Roadster
- Tesla Model X
- Tesla Cybertruck
- Tesla Semi Truck
Other free CAD Blocks and Drawings