Interior Textile Set CAD drawings
Hi friends! Today, we'd like to present you a unique, large, useful and just nice set of textile parts. A DWG set of decorative textile parts for elevation views: bedding, curtains, pillows, throw blankets, laundry baskets – everything you need and that will be useful in your projects. This set was created so that your scenes look much livelier and more realistic. The CAD blocks in this AutoCAD file will help you decorate the bedroom, children's room, living room, office, laundry room – and indeed any room in your project!
What's inside?
Details of bedding, pillows, throw blankets, curtains of various shapes and sizes in classic and neutral styles and all that you see in the image.
Created by Margarita Gaiduk for CAD-block.com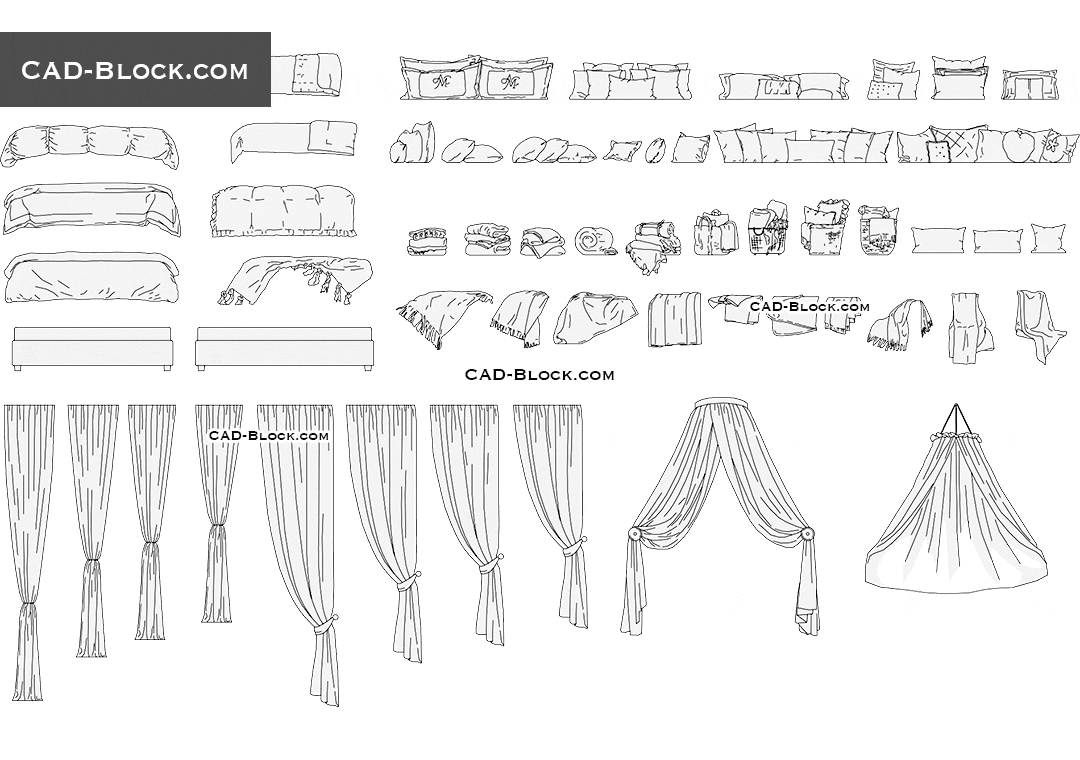 Other free CAD Blocks and Drawings