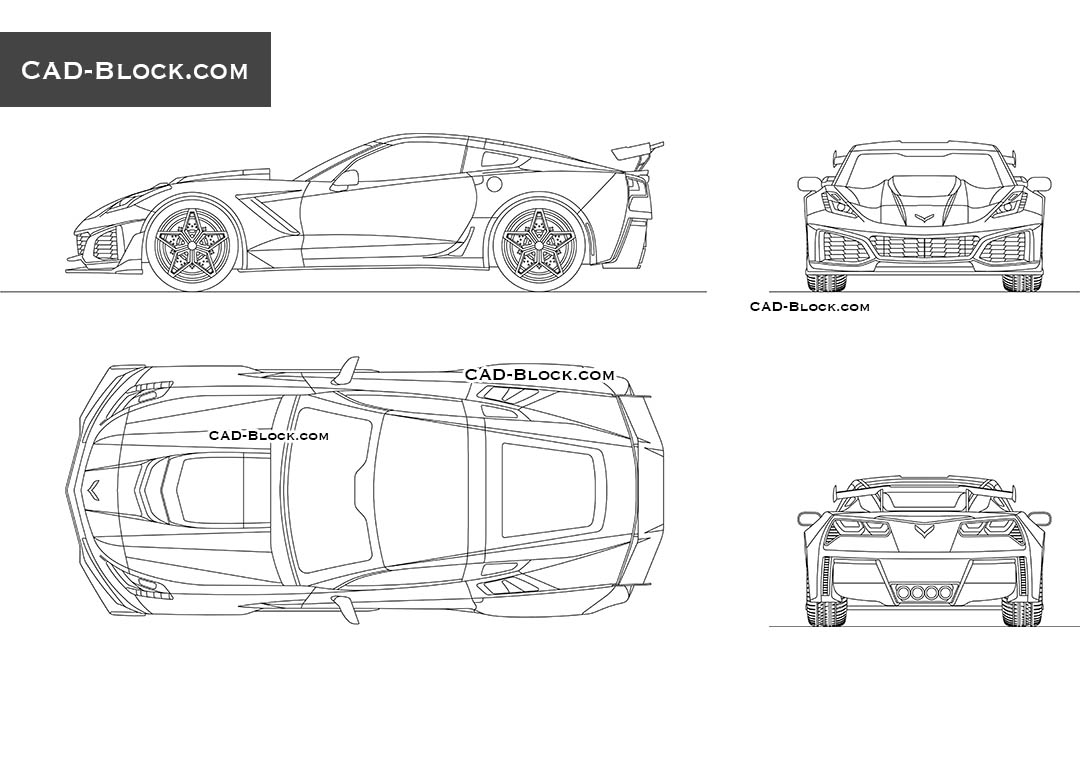 Chevrolet Corvette CAD drawings
Here is another AutoCAD model of a sports car in all projections from the CAD-Block.com.
To work with the CAD model on offer, we recommend you use AutoCAD 2007 and later. At the top of the page, you'll be able to select free AutoCAD models or premium DWG blocks.
Other free CAD Blocks and Drawings