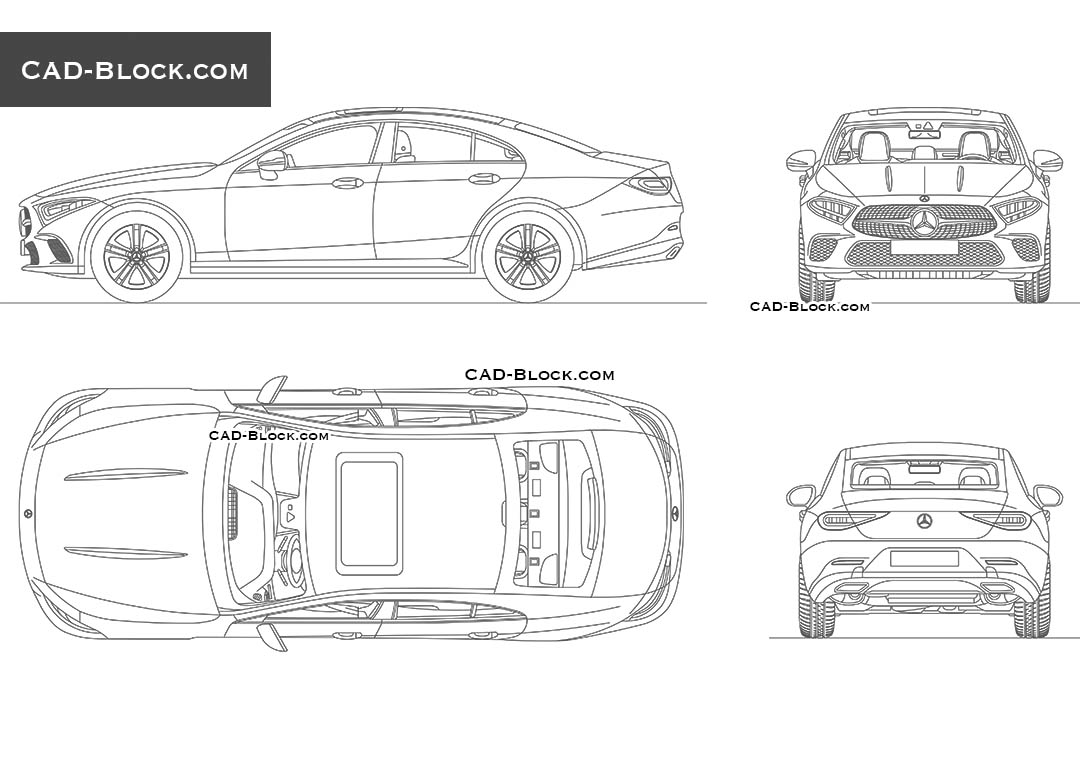 Mercedes-Benz CLS CAD drawings
Here is a drawing of the Mercedes-Benz CLS. We drew it in AutoCAD so you can use it in your any CAD scenes.
Let our CAD drawing library be a source of creative inspiration for you and just a great place to get quality DWG content.
Other free CAD Blocks and Drawings