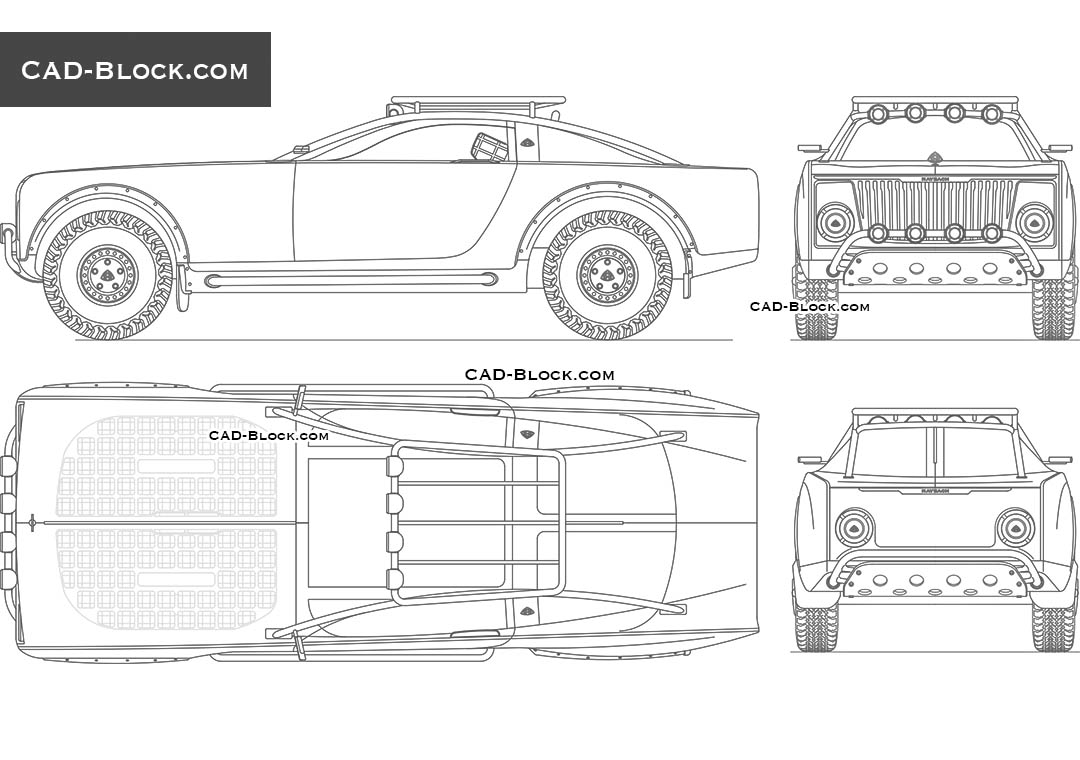 Mercedes-Benz Project Maybach CAD drawings
The most extravagant, luxurious car of the year. An electric coupe from Mercedes-Benz, capable of feeling comfortable off-road. And today we want to share the most accurate vector drawing of this car.
For 5 days our team studied photos, all available drawings and videos to create such a quality drawing.
Thanks to this drawing, you can create the most accurate 3D model, and you can also use this content for any other purpose.
Other free CAD Blocks and Drawings