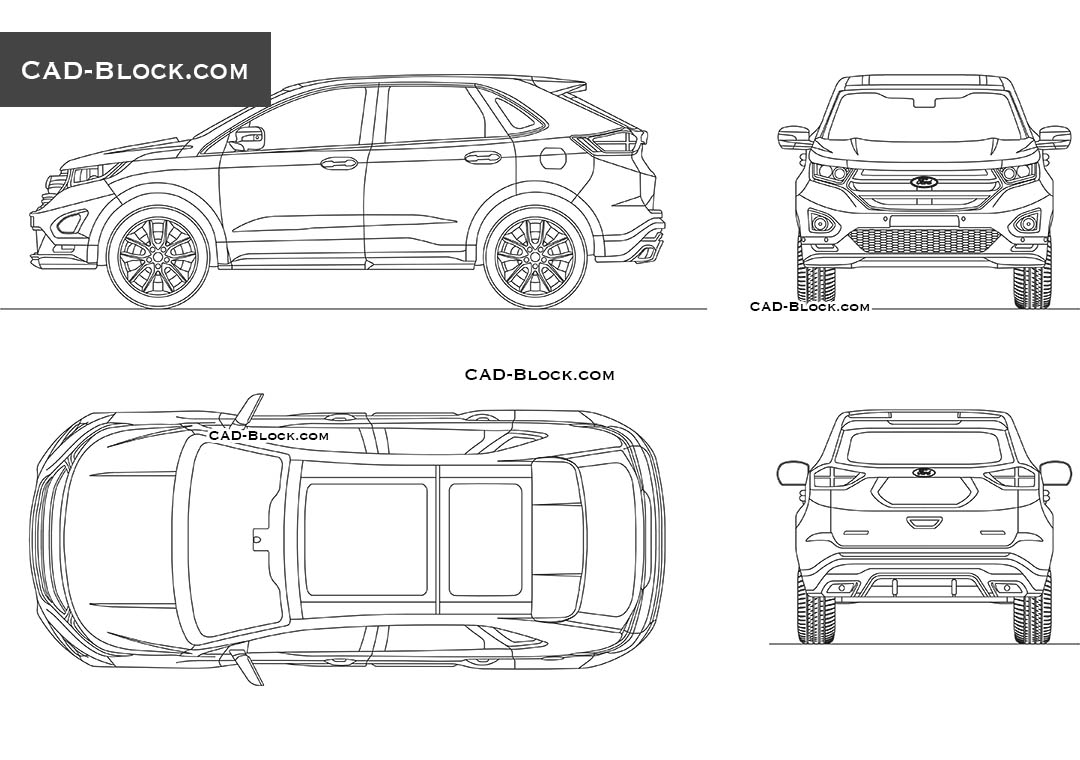 Ford Edge CAD drawings
Today we have prepared for you another high-quality AutoCAD drawing of a Ford car. This DWG model is created in 4 types and does not need scaling. Just copy these CAD blocks into your scene and enjoy the result.
You can use all our AutoCAD models from the "Premium" section for various purposes: for course works, theses, personal projects and drawings of any kind, for business and presentations.
Other free CAD Blocks and Drawings