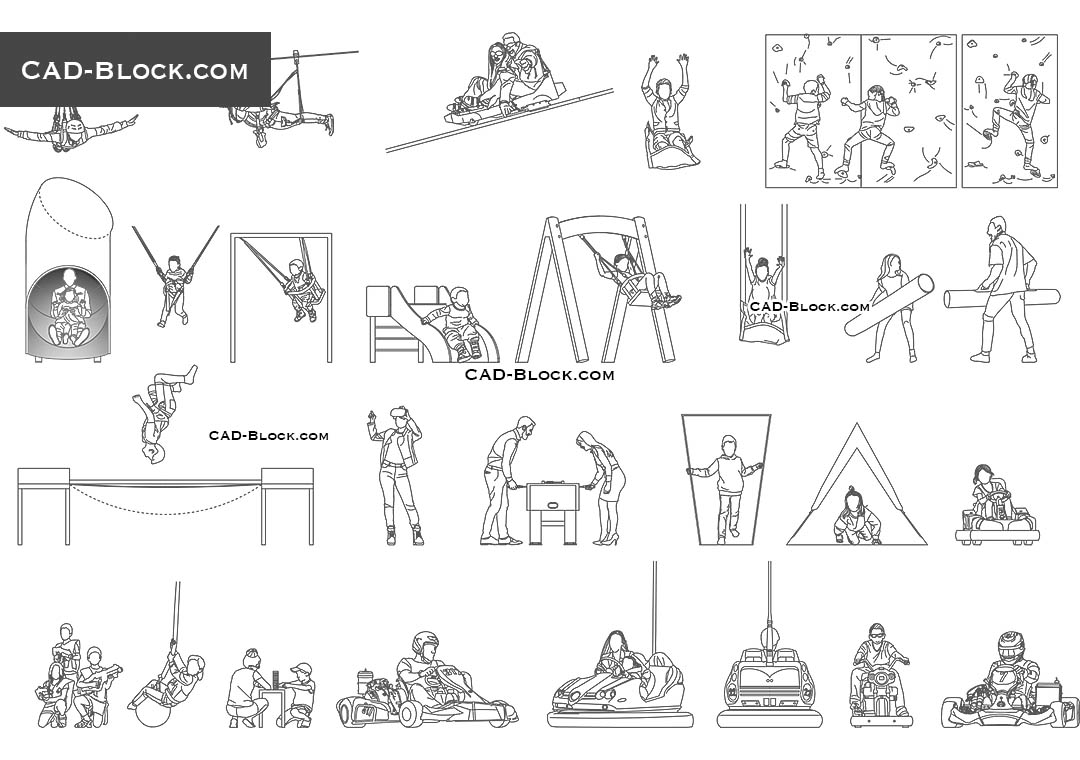 People in Amusement Park CAD drawings
Gorgeous CAD blocks and vector illustrations that are great for use in entertainment center projects or for any other purpose. Each drawing is drawn in AutoCAD and aligned with the horizon, which is especially important for AutoCAD scenes.
What's inside?
- Children are swinging
- Kids going down the slide
- The couple is playing table football
- People are jumping on the trampoline
- Climbing wall
- Various entertainment attractions
And much more...
Other free CAD Blocks and Drawings