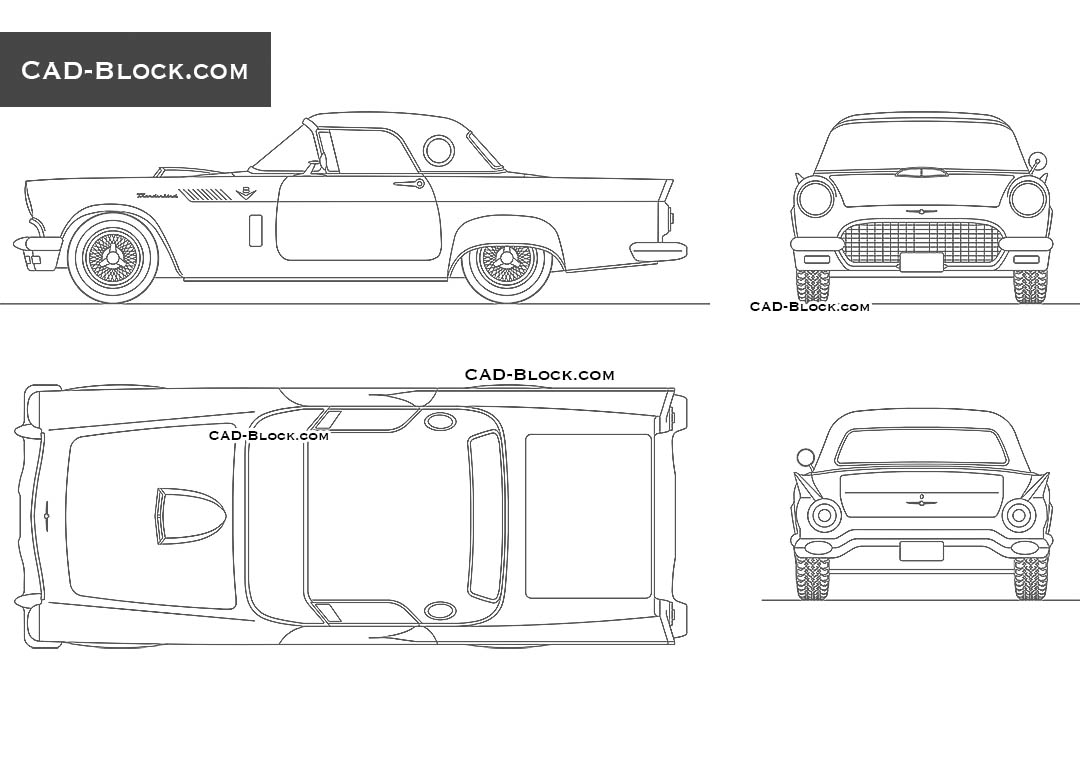 Ford Thunderbird (1957) CAD drawings
This CAD file contains a drawing of a retro car in vector DWG format. You can open it in AutoCAD, Adobe Illustrator and any other program capable of working with this format.
By purchasing our CAD blocks, you can use them many times in the future, saving tens of hours on searching and creating such content.
Other free CAD Blocks and Drawings